Pure Aloe Vera Gel
Regular price
$19.99 USD
Sale price
$17.99 USD
Unit price
per
Sale
Sold out
Aloe vera is one of the most versatile natural ingredients in the world. In its gel state, it is a soothing moisturizer that can help balance your skin's moisture levels, leaving your skin soft and smooth.
Our aloe vera gel contains vitamins A, C, and E, a magical combination that promotes cell rejuvenation and can be used to make natural moisturizers and even poultices for burns and blisters. It can also help with skin irritations and is great to use on your hair to help with dandruff, dry scalp, and restore sheen and luster. 
This makes it one of the best natural remedies for everything from minor burns to dermatological conditions. It contains no preservatives, fragrances, or any other ingredients that would be harmful to your skin. Our 100% pure aloe vera gel is extracted from the leaves of the aloe plant and then filtered and bottled for you to use.
Share
Ingredients

Organic Aloe Leaf Juice, Citric Acid, Sodium Bicarbonate (Baking Soda), Phenoxyethanol, Xanthan Gum
Suggested use

Apply to skin and let air dry for best results. Use daily to maintain soft, healthy, and hydrated skin.
Product details

All-Natural Certified Organic — When it comes to skin products you and your family deserve nothing but the best. Our Pure Aloe Vera gel is 100 percent pure, contains no toxic chemicals, and is made with stringent production processes in place, ensuring only the most potent aloe vera gel is delivered to your hands (or face). Put your worries aside and know that you're in good hands with our all-natural certified organic Aloe Vera gel!

Made For All Skin Types — Do you have sensitive skin? You're not alone in this - it's not uncommon for your skin to act up due to a change in the weather or even a brief 30-minute walk in the sun. Our Pure Aloe Vera gel's MAX HYDRATION formula is made to work on all face and skin types, whether you experience seasonal dryness or suffer from year-round sensitivity. Including Simple Wonders' Pure Aloe Vera gel into your self-care regimen is easy - just give yourself a few pumps and apply!

Soothe, Hydrate & Repair — Our Pure Aloe Vera gel is rich in vitamins, minerals, and fatty acids that aid in the rejuvenation of your skin. The aloe vera plant is one of nature's great wonders, containing anti-inflammatory and antimicrobial properties used for skin irritation and healing mild burns. At Simple Wonders, we believe that being proactive with your health and personal care should be easy, and applying our Pure Aloe Vera gel regularly can immensely improve the health of your skin.

Healthier Hair, Less Scalp Itchiness — Treating yourself to the natural benefits of aloe vera shouldn't stop at your skin! Our MAX HYDRATION formula can help calm your itchy scalp, reduce dandruff, cleanse oily hair and repair hair strands. Pure aloe vera contains vitamins A, C, and E, a magical combination that contributes to cell rejuvenation, in turn, promoting healthy and shiny hair. Simply rub aloe vera gel into your scalp and hair and let it penetrate your follicles and wash with shampoo.

Aftersun & Mild Burn Care — For centuries aloe vera has been used for its healing properties. Aloe vera gel is known to be cooling and soothing when applied to the skin which makes it a fantastic natural remedy to treat mild burns and wounds. Applying aloe vera gel after a beautiful day of soaking in the sun can greatly help reduce sunburn and effectively re-hydrate your skin cells to maintain a healthy and happy complexion. Take it with you when you're safely enjoying the warm weather outside!
Safety information

Before using, test for sensitivity on a small area of skin. Discontinue use if redness or irritation occurs. Avoid direct contact with eyes.
Return policy

Our Happiness Guarantee

Your 100% satisfaction is important for us. Apart from continuing to develop fantastic all-natural products, it's the only thing that matters to us, and we will do whatever it takes to exceed your expectations. The moment you place your order, you are automatically protected by our Happiness Guarantee, which essentially means we will do whatever it takes to make sure your experience with Simple Wonders is one you love.

If for any reason you are not happy with your order, we will send you a replacement at no additional cost to you, or your money back no questions asked. This is not limited to:

If a product gets damaged or was faulty upon a delivery - we offer 100% refund or replacement at no additional charge.

To be eligible for a return, replacement or refund, we may ask for further details and visual confirmation (photo or video). Upon confirming your describe issue, we will issue your choice of return, replacement or refund within 48 hours.

For returns or refunds, please email support@simplewonders.co with the subject 'Returns' and include your order number, name and the reason for the return. A member of our team with follow up with you within one (1) business day.

Seller will provide the customer with instructions where to send returned goods. Customers are strongly recommended to get proof of postage when returning goods to avoid "lost packages" situations.

Please note that customers may be responsible for shipping costs of returned items. In the event that you receive an extra item, we will cover the cost of shipping. 

When returned item is received and inspected, customer receives a confirmation email, notifying about the status of the refund.

If the refund is approved, then it will be processed and a credit will automatically be applied to customer's credit card or original payment method shortly after.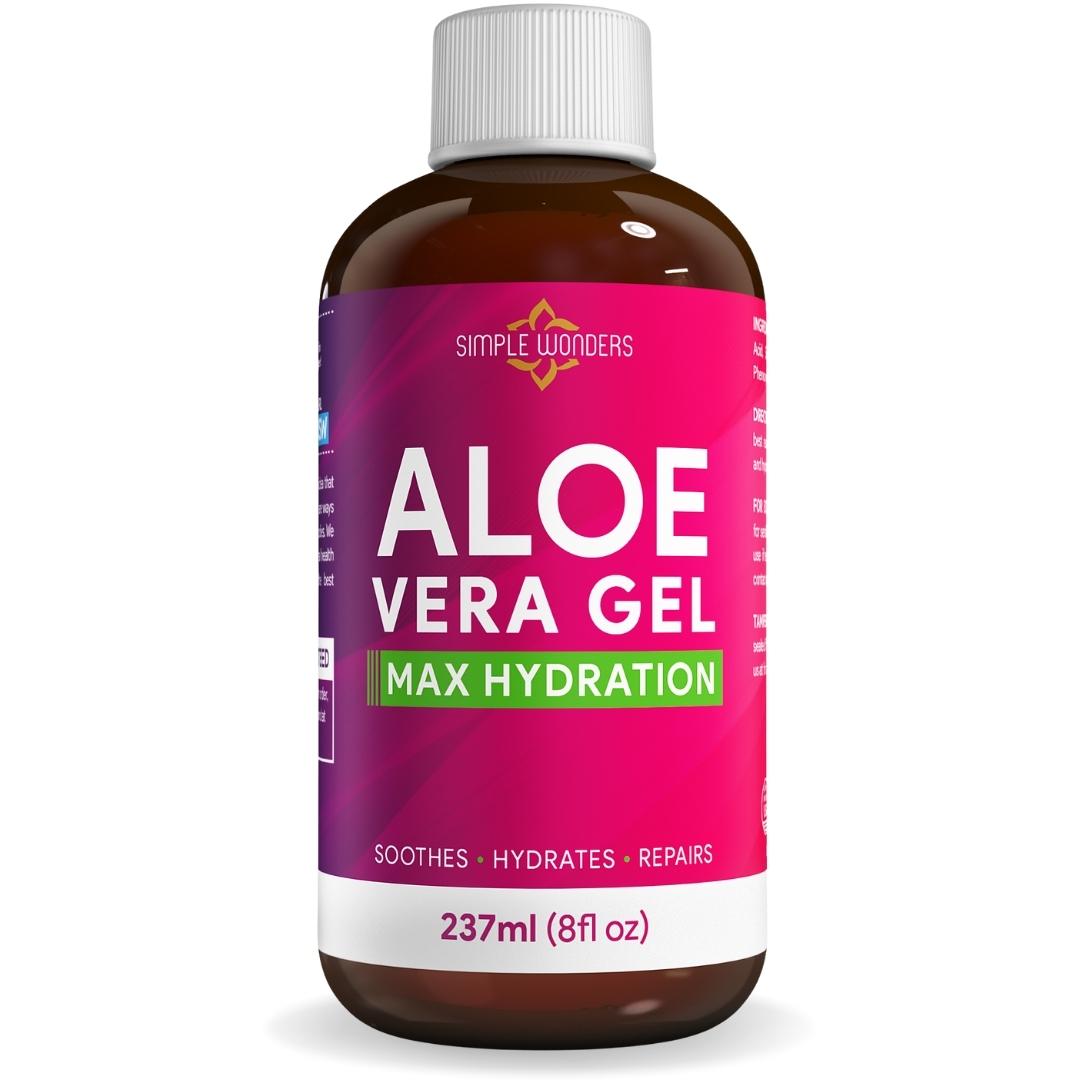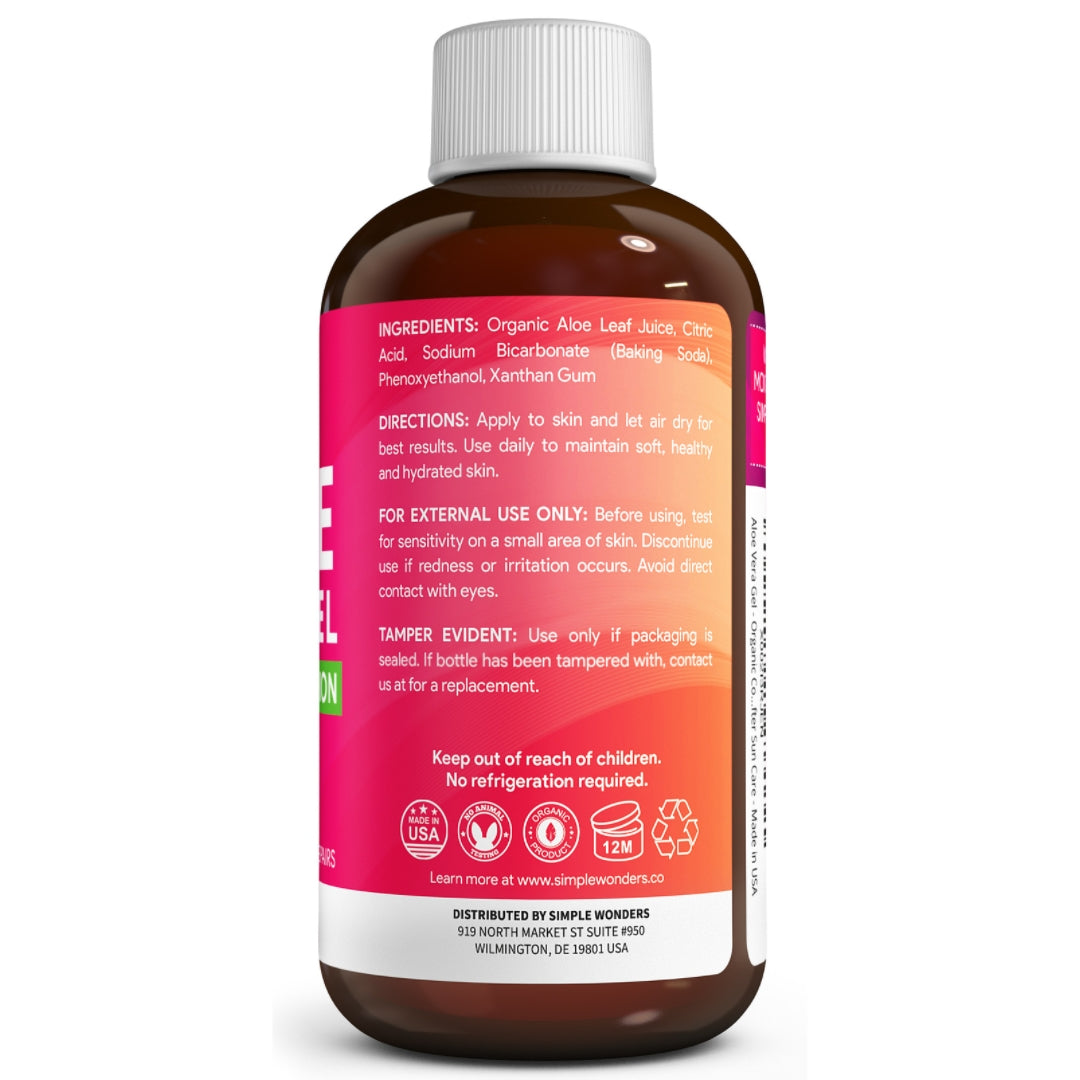 This that make you smile
Ethically-sourced

Gluten-free

Non-GMO

Vegetarian